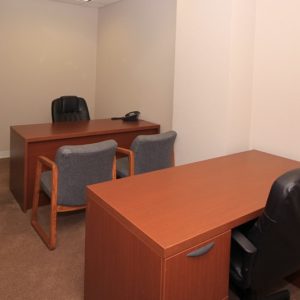 Is your serviced office space working for you? If it's not, it should be. Your office space rental should make you more productive and enhance your business image. It should have all the features and amenities ready to go so you can hit the ground running on day one. Finding the right office space rental provider is as important as choosing a business partner. They will take care of the furniture, stock the pantry, order supplies, coordinate your technology setup and work with vendors for you so all you have to do is what you do best.
The executive office space you choose should provide well-equipped common areas that are designed to wow your clients, customers and staff. It should inspire you in your day to day work. Let your shared space provider worry about the details while you get down to business. The right office space rental partner will make your business life easier.
If you are in need of a Furnished Office space for your business, contact the professionals at One Park Place Executive Suites today!
admin October 19th, 2016 Posted In: Uncategorized